We're here for you


ADDRED Business Consult was founded in Munich in 2005 as a private, owner-run business consultancy. We now operate internationally, and offer our ever-growing circle of customers a wide-ranging portfolio of services: purchasing, process- and risk management, coaching and energy consulting are just a few of the areas we represent. In all we do, we aim to view your operation in its entirety. Many major reputable companies have already placed their trust in our expertise (
references
)
We have comprehensive knowledge of German business operations, and have helped a number of companies to gain a successful foothold in the market here. Overseas businesses wishing to become established on the German market can rely on our expertise: we are familiar with all the relevant organizational and legal matters. We have more than twenty years' experience in business consultancy, we have worked in leading auditing and consulting companies, we have a well-established international network. What better foundation could there be to give you the best possible support in your new venture.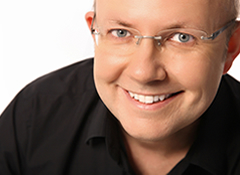 Lars Rompe
Lars Rompe Founding member and Managing Director at ADDRED Business Consult. Lars is responsible for business development, account management and development of the ADDRED consulting portfolio. His professional interests are in purchasing, IT and project management. Previously, he held various positions in general management, as a shareholder in Avinci (Logica) Munich, senior manager at PricewaterhouseCoopers in Frankfurt and IBM Global Sevices / SerCon in Mainz. Lars holds additional qualifications and certificates like CISA and extended studies of management programs. Out of more than 18 years experience in Consulting and Audit in addition to a large inventory of service providers he has got a large network of international clients and relationships.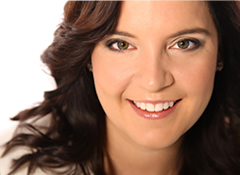 Sandra Rompe
Founding member and Managing Director of ADDRED Business Consult. Since 2005, Sandra has been responsible for corporate development, human resources and administration. Her professional focus is mainly on strategic and financial risk management, marketing and energy management. Previously, Sandra was engaged as a management consultant at SerCon (IBM) in Wiesbaden, PricewaterhouseCoopers in Frankfurt and Xansa in Munich / London. Sandra also worked as marketing director of a major hotel chain and previously in risk management department of a major insurance company. She has more than 14 years work experience, holds a certificate in energy management and a degree in Business Administration. 
We have the experts - it's your choice


A wide business network could be formed over the years – pure experience out of assignments for different companies in Germany and abroad. In addition to the growing team of ADDRED, we look back on many partners and companions, with whom ADDRED is in continuous dialogue and active projects.

Wherever specific industry or technical knowledge is required – in case we do not have in-house, we take our partners for advice and refer them under the flag and responsibility of ADDRED in the projects too.

This allows us to act more target-oriented, fast acting, even in complex projects without unnecessary overhead and guarantees you the best expertise from one single point of contact.

We are temporarily supported by:

prestigious consulting firms in the business and information technology sector
management and training companies
PR and marketing agencies
energy consultants
universities
freelancers